Bio & Contact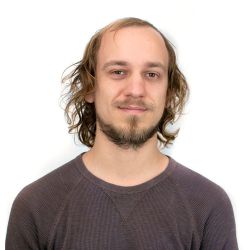 I'm a freelance web developer, programmer, and digital artist in Eugene, Oregon. When I'm not making websites and drinking lots of coffee or tea, I'm probably exploring new digital art mediums, playing indie video games, or checking out some local music.
I'm available for freelance work, check out my services.
Sometimes I write words about things, check out my blog.
Let's Chat